If you are not a tech expert, you might not be familiar with what integrations do - and how they fit into your work as a sales manager or rep. But integrations are the support beams that hold your Jiminny stack together.
Integrations form the foundation of our platform. They push and pull data to help you achieve so much more. Having multiple integrations means all our customers' information and data can live in a central location. They also provide our customers with a choice, by using systems they are already happy and familiar with. Say goodbye to laborious, repetitive data processing; and say hello to tech savvy time and cost-saving integrations that are critical to business success and getting the job done!
Here is a selection of some of the integrations we work with on the Jiminny software: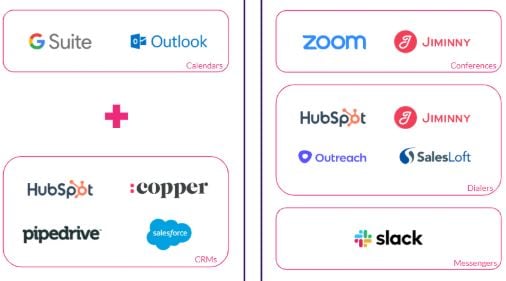 At Jiminny, we have five types of integrations: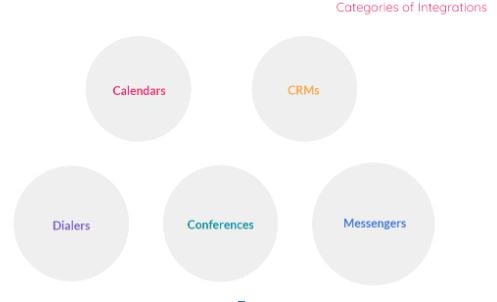 The Jiminny + HubSpot integration:
Our fantastic partnership with HubSpot started in 2018. When we added HubSpot integrations we needed to redesign the Jiminny system to work with any CRM. The automation into the CRM and HubSpot is a huge benefit when using Jiminny, especially when you also use our Sidekick chrome extension.

HubSpot + Jiminny allows the user to log calls and meetings, with the SMS integration storing notes alongside your contacts. We can support updating the next steps to sales deals, new contacts and company properties. In the dialer feature, if the deal stage has moved, you just need to update this information on Jiminny once, and it will be updated into all other integrations too. This saves your team hours of time, and makes sure all your customer-facing data gets into the CRM.
Jiminny's HubSpot integration covers these features:
CRM -

Calling, Deals, Meetings, Prospects, Tasks

Marketing - Contact activity
Sales - Call transcription and reporting, Calling, Company records

Service - Calling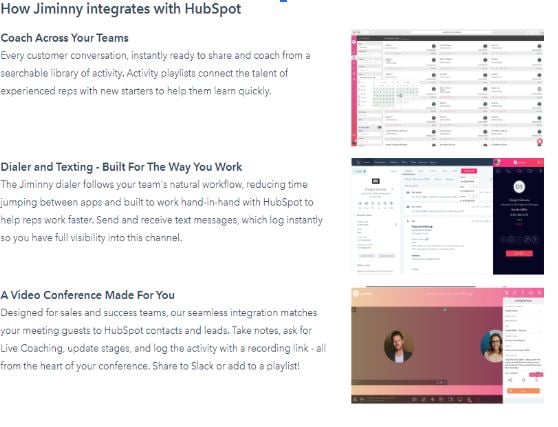 What our customers love about the HubSpot + Jiminny integration:

Call and meeting notes are automatically recorded, transcribed and analysed




Seamless automation: all activity logged into HubSpot automatically from Jiminny

Jiminny's integration with HubSpot improves communication and productivity, while enriching the data being pushed to your HubSpot CRM

Click and text-to-dial from HubSpot

If you like our blog and want to know more about how Jiminny can help you then book a demo here.