Should your sales reps be using SMS texting for their customer communications?
How many in your team are currently preferring their office phones over mobile phones for conversations?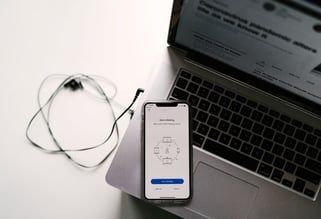 I'm going to take an educated guess and predict your answer is that your team tends to use their mobile phone. Am I right? Ok, there will always be some industries where this may not be the case but you get my point and where I'm going with this... Obviously, there is no way you can ignore smart mobile users in today's world.
The business case for implementing mobile phones as a preferred channel for customer communication:

In July 2020, Datareportal recorded 5.15 billion unique mobile users. That's a staggering 66% of the global population. The CTIA predicts there will be 31 billion connected devices by 2023. In the United States alone, the mobile device market is rocketing. More consumers enjoy faster download speeds and use more data than ever before. And when it comes to texting, 83% of millennials open messages within 90 seconds of receiving them, according to an Open Market study.

Advanced automation and tech innovations mean that businesses are now using text messaging for short communications. Recording text for real-time conversations and getting instant notifications to mobile is becoming the preferred method to communicate. Since Covid-19, many businesses have changed the way their staff work and more people are working remotely and consequently using their mobiles for work.

Therefore, just like Jiminny is providing conversational intelligence for its customers on sales calls and video meetings (see here), it makes sense to now be adding, capturing, recording and analyzing all text messages and data for conversational analytics and business intelligence tools too.

What industries are currently using texting for business and why?
It has been the case for a while that industries where workers are out on the road have been using their mobiles to communicate with their customers and colleagues. For example, real estate, agricultural, trades and services, utility and entertainment workers have relied on texting for reasons such as customer service and support, scheduling appointments and using for marketing, promotion, and sales. But have they considered analysing how these text messages are going? And do they look at their history of text messages to reflect and develop their sales skills?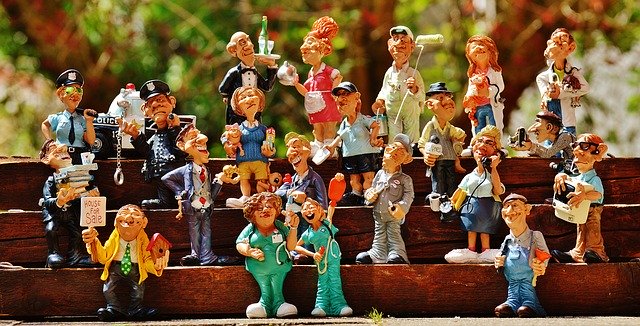 Let's face it: pretty much everyone knows how to send and receive a text message! Texting is quick and easy to do and many customers are used to receiving texts from businesses. In fact, research has shown here that 3.5 trillion business A2P (application to person) messages will be delivered by 2023 . This is up from an estimated 2.5 trillion in 2019. That's a 40% growth! Here are some of the reasons why businesses want to use text.

7 great reasons why SMS texting will help your business:

93% of consumers believe wireless messaging is a trusted communications environment


85% of consumers want to be able to send texts to and receive texts from businesses

The average global opt-in rate for messaging apps is 77%

74% of consumers prefer talking to a real person at a business instead of a chatbot

For appointment reminders and scheduling, 67% of people would rather text with a business than talk to them on the phone


Email open rate is 15% where SMS is 98%

Email response rate is 6% where SMS is 46%

And when you look at statistics on texting versus sending emails, calls or other messaging platforms, the overwhelming majority of smartphone users would rather text a business!
So now I think you are sold on why you should be texting, here is the even better thing.

Jiminny can easily find and stream any text message at any time.
It will record every customer SMS interaction across the sales cycle and provide invaluable data for sales coaching and training. It can even detect how your buyer is engaging throughout the texting by using Emotion AI. When you combine text transcription with your CRM data, you get all the important sales data in one place. If you want to see how it works you can
Text messages are also integrated with our feature Nudges too. This allows the sales manager to narrow down and highlight key aspects of text messaging (as it happens and after) and thus identify opportunities for sales coaching. Find out more about Nudges here.